2020 – Protecting oak trees for future generations in Europe and Central Asia
2020-11-26 @ 11:00

-

13:00

CET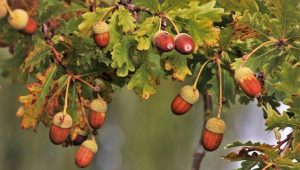 Forests face new threats from both native pest species with changing biology and behaviour, and also non-native, sometimes even invasive, pest species; the latter of which are often very difficult to manage.Recognizing this issue, the countries of Europe and Central Asia established the Forest Invasive Species Network for Europe and Central Asia (REUFIS) where scientists, forest managers and policy-makers can share information and coordinate activities related to forest invasive species.
Oaks are one of the dominating tree species in many forest types across the region, and  play an important  economic, societal and ecological role.  Protection of the oak species from pests and diseases is pivotal for future of regional forests and forest ecosystems.
The webinar will
Raise awareness and preparedness for future pest and disease outbreaks in oak forests;
Share experiences on good practises on Integrated Pest Management for pests and diseases of oak tree species;
Contribute to the goals of the International Year of Plant Health 2020.
The recording of the webinar is available here
https://www.youtube.com/watch?v=D8bRyzGSl-s&feature=youtu.be
Speakers
Alexis Ducousso
UMR BioGeCo, INRAE, France
György Csóka
NARIC Forest Research Institute, Hungary
Boris Hrašovec
University of Zagreb, Croatia
Uliana Chernova
Russian State Agrarian University, Russian Federation
Dani Nurgissaevna Sarsekova
S. Seifullin Kazakh Agro Technical University, Kazakhstan
Dániel Andrési
OakeyLife project, Kiskunság Forestry and Wood Processing Inc., Hungary
For more information on the FAO webpage click here.